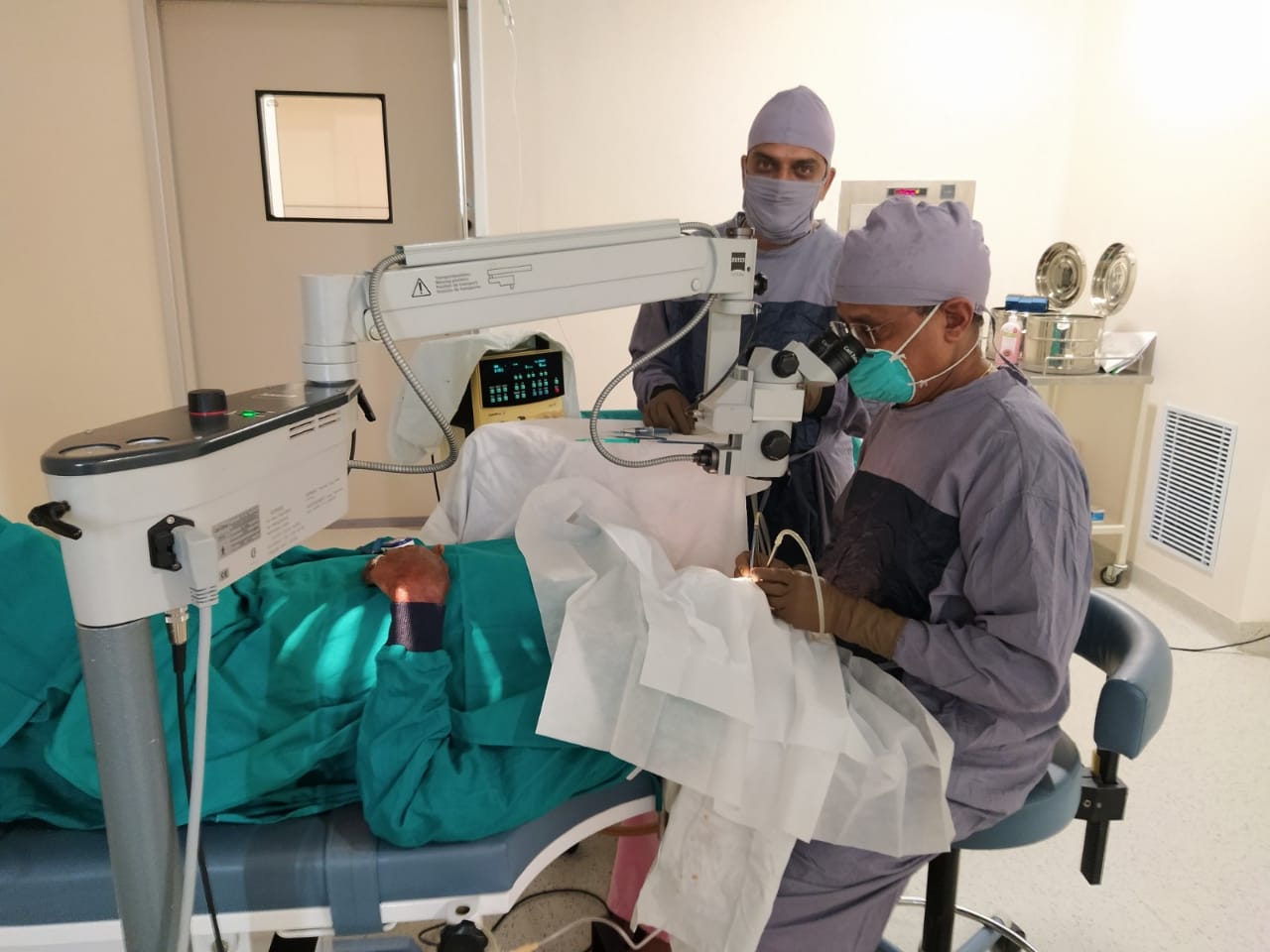 Cataract Surgery By Phacoemulsification Technique, Multifocal / Toric Lens Implantation
Phacoemulsification is the latest technique of cataract surgery nowadays. No anesthesia/injection is required in this technique. Patients are discharged on the same day. We do not apply eye patches in most of the cases after surgery. No stitches are applied. This surgery is done using the OERTLI PHACOEMULSIFICATION SYSTEM which is one of the finest machines in the world for this procedure. In this technique a small incision (1.8/2.2/2.8 mm ) is made over the cornea & cataract is removed by creating small pieces by OERTLI PHACOEMULSIFICATION SYSTEM. After the removal of the cataractous lens, a foldable intra-ocular lens (IOL ) is placed inside the eye through (a 1.8/2.2/2.8 mm incision ) in the same place from where the cataractous lens was removed. All this procedure is done using anesthetic drops only. No injection is required in most of the cases.
Lasik Laser Surgery For Spectacle Removal
Lasik surgery is latest technique of removal of glasses. In this technique curvature & thickness of cornea is reshaped to make person spectacle free. This technique is very much popular in young generation especially in girls. This is of great help for persons seeking services where spectacles are not allowed. There are many variations to this technique. We perform this surgery using MEL 80 Lasik laser station. This is a day care procedure. Both eyes are operated simultaneously. Patient can resume his/ her work  in 5-7 days.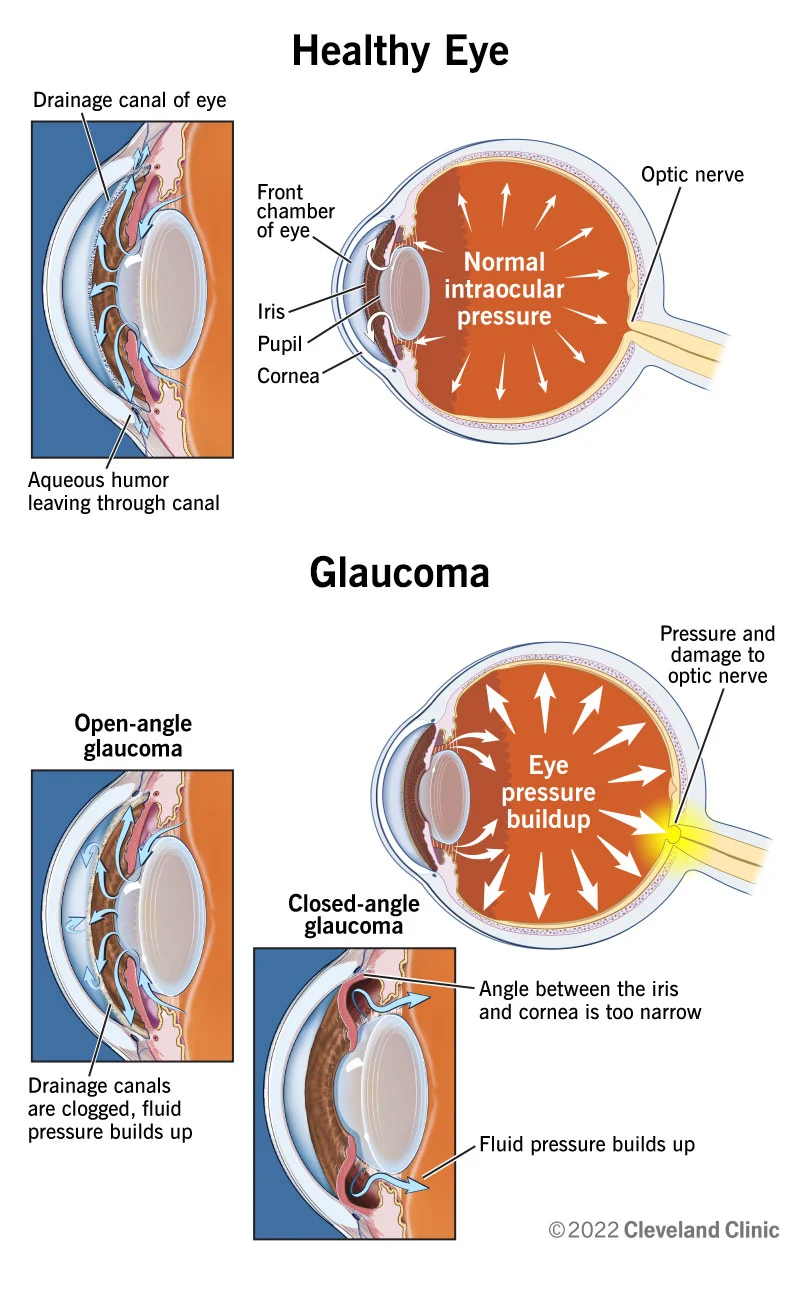 Glaucoma is a disease in which eyesight is permanently damaged due to increased eye pressure & many other factors. This is a dangerous disease because in the majority of cases patient does not feel any symptoms. Suddenly he/ she comes to know that he/ she has lost significant eyesight. This is common in persons who are wearing a high number of glasses, have Diabetes mellitus, have a family history of glaucoma, etc. We recommend that every person should get his/ her complete eye examination once a year after the age of 40. If this disease is diagnosed in the early stages, it can be treated by medicines only. If not controlled by medicines laser & surgery are other options.
OCT (Optical Coherence Tomography)
We have state of an art HUVITZ OCT machine. This Diagnostic tool is very helpful in the diagnosis & management of various retinal & corneal diseases as well as in Glaucoma managemen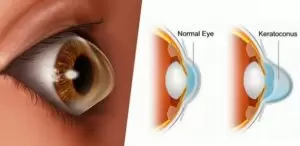 Corneal Crosslinking (C3R)
Corneal crosslinking is used to treat Keratoconus. Keratoconus is a disease in which cornea becomes cone shaped which gradually increases resulting in unclear vision. This is seen more commonly in 12-18 yrs age group. In advance stage patient may loose his/her eye sight for ever. By corneal crosslinking progression of Keratoconus can be stopped.
Retina Diseases Management
Various retinal diseases i.e. Diabetic retinopathy, vascular diseases, swelling, and detachment are managed in our hospital.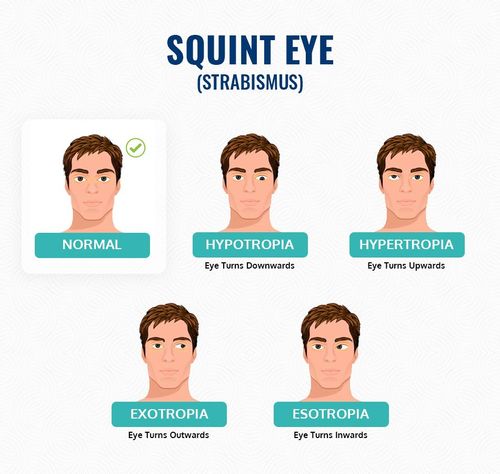 Squint (भेंगापन) is a disease due to the misalignment of eye muscles. This may occur in infants & older children as well as in adults. Various treatment modalities ( medicines, spectacles, exercises & surgery ) are used to treat this disease.
Various types of cosmetic & therapeutic oculoplastic eye surgeries are performed in our hospital.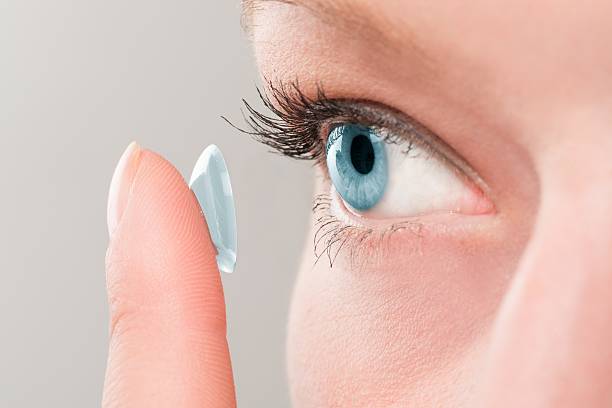 In our hospital contact lens services are available. We provide Spherical/Toric/color contact lenses to patients as per their requirements.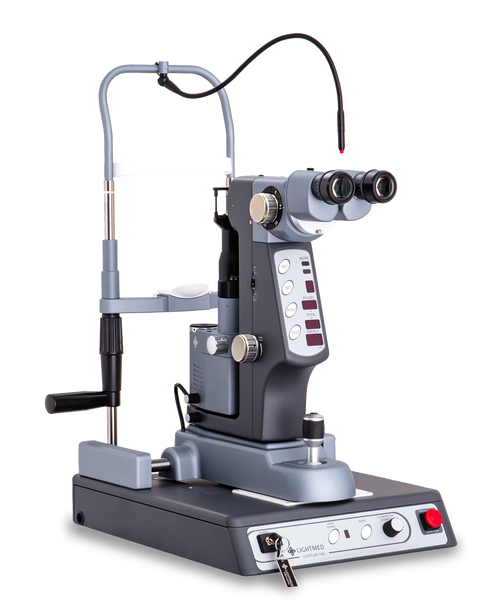 This LASER machine is used in patients where the posterior capsule becomes thick after cataract surgery (after cataract). This is also used in Glaucoma management.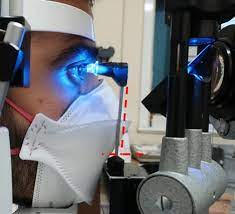 This is used for accurate measurement of intra-ocular pressure of the eyes. This is very useful in Glaucoma cases. This tool is considered the gold standard for the measurement of intra-ocular pressure.
This Machine is used for intra-ocular lens power calculation before cataract surgery.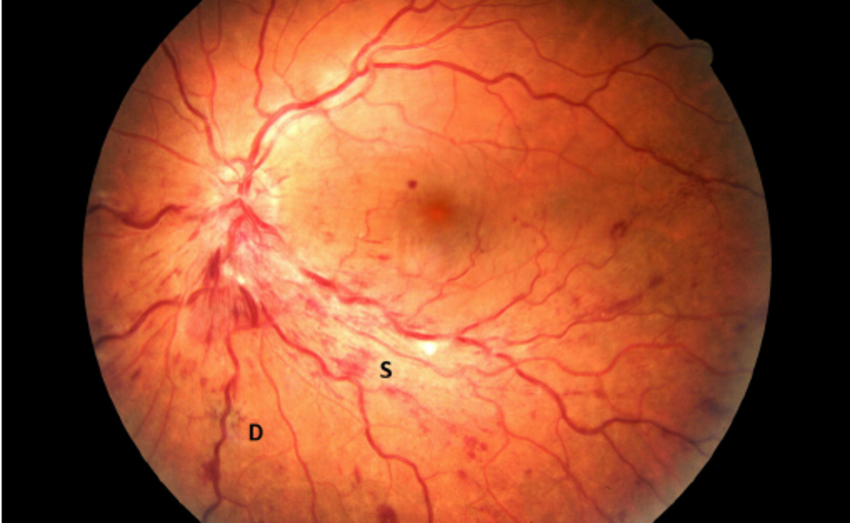 We use the Huvitz Optical Coherence Tomography machine to record fundus (retina) pictures of patients. These are very useful to see the resolution/progression of any disease of retina.